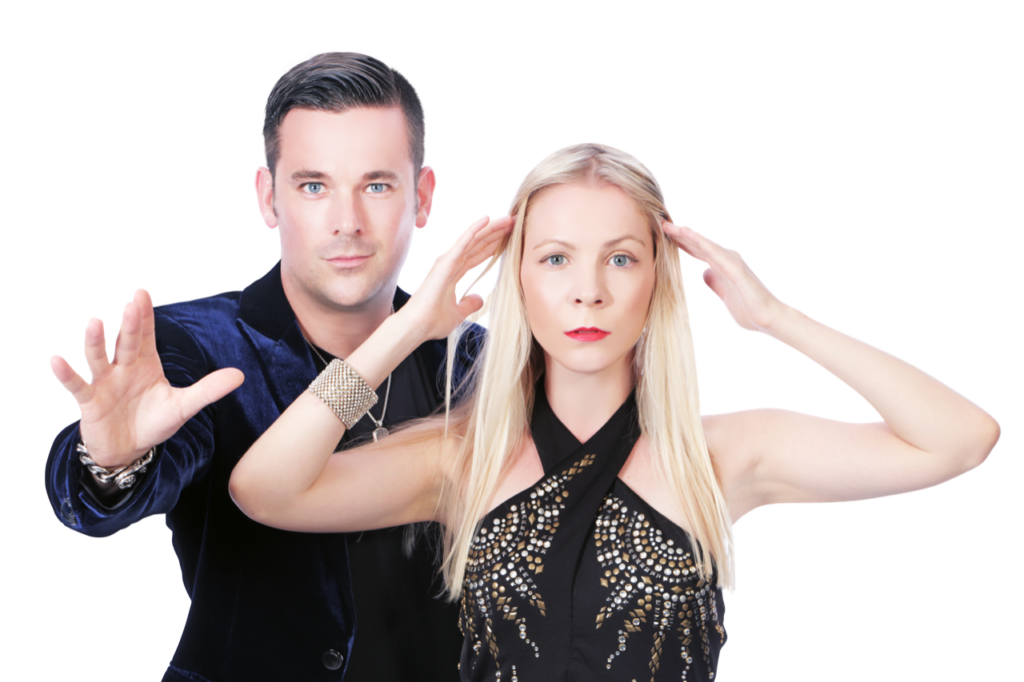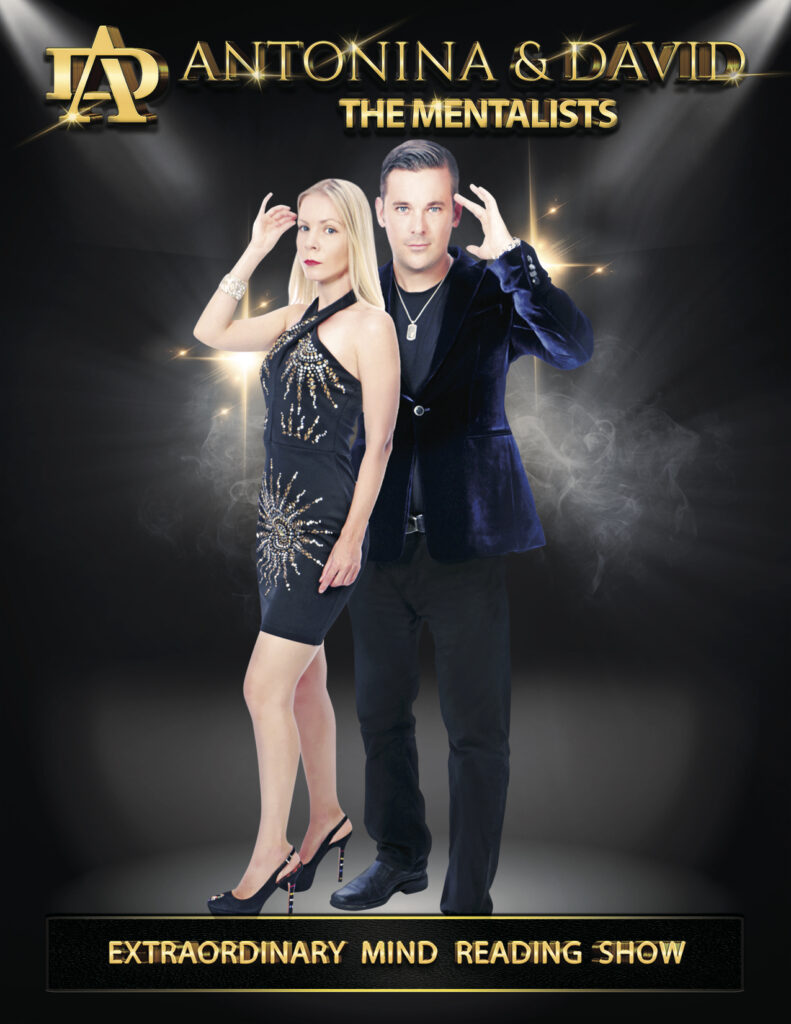 Show on a Stage or Riser or Flat Floor
Performance area with a minimum size of 8'x16', and a minimum 8' foot floor to celling clearance is required. (Keep in mind, this is a minimum as a large area is preferred.)  If the show is to be performed on a flat floor, it must be in an open area that is visible by the audience.
Performance area must be well lit for the audience to properly see the show.  A well-lit stage with half house lights is preferred.
We will need an input for 3 wireless microphones and an Ipad. 
Microphones: 1 headset microphone and 2 wireless handhelds.  (Antonina & David will bring their own microphones which can be used if needed). The microphones' receivers have a XLR output and can be plugged in via a XLR channel.
Music: Ipad will be controlled by a wireless remote with a range of 75 feet.   The Ipad and remote can be plugged in on stage left or right using a power source and XLR channel via a DI-BOX (passive direct box).  (Antonina & David will bring their own passive direct box to plug in the Ipad).
*For events in the New England area Antonina & David have the ability to supply their own sound system & equipment.  Please contact them for details.*