Being performers from Boston, we have done a lot of shows in Boston corporate entertainment industry. We have performed our stand-up mentalist show as well as walk-around mind reading for many great companies in a lot of unique locations. We wanted to share with you few venues that we have performed in that were our favorite.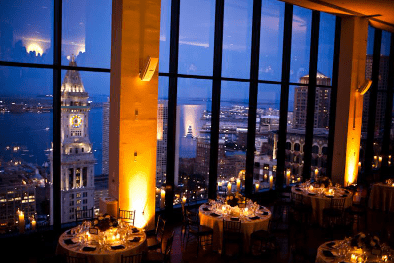 We have performed as roving mentalists for many cocktail parties at this venue over the years and it is truly one of our top picks.
This is by far one of our favorite places to work a Boston corporate entertainment event. This venue offers 270 degrees of unbelievable views of Boston. It is located on 60 State street in the heart of the city. The venue offers 4 different spaces: Great room + Mezzanine, Harborside 1+2, Cityside and Boardroom. You can host up to 900 people for sit-down dinner and 1200 people for cocktail events. Learn more about the venue here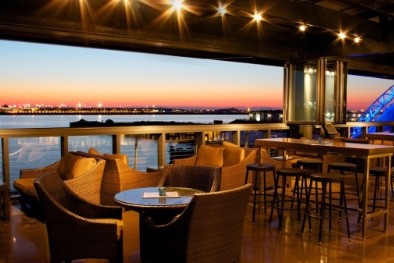 When you think of Boston, you think of seafood. And one of the best places for seafood in Boston is Legal Seafoods. Though they have many restaurants throughout the city, Legal Harborside is our favorite to work a Boston corporate entertainment event. This venue is located on 270 Northern Avenue on 3rd floor of the restaurant. It offers a four-season lounge and a bar, that can be fully enclosed. This space works great for a semi-private events as well as a full buyout events. For instance, The West patio deck has a spectacular view of the Boston Fish Pier. On the other hand, The East patio deck has a nice view of the Blue Hills Bank Pavilion.You can find out more here
It is amazing to work a Boston corporate entertainment event while cruising through the harbor. Whether you are planning a sit-down dinner or a cocktail style event, cruises can be a great for for it. There are several cruise companies when it comes to booking. We have performed on Spirit of Boston and Boston Harbor Cruises, everyone had a great time!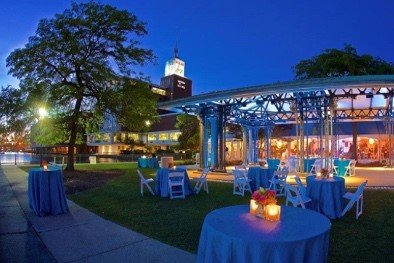 Another great venue that we enjoy performing at is Boston Museum of Science. The venue offers great views of Charles river. There are a lot of options for hosting an events both our doors and inside the museum. Check it our here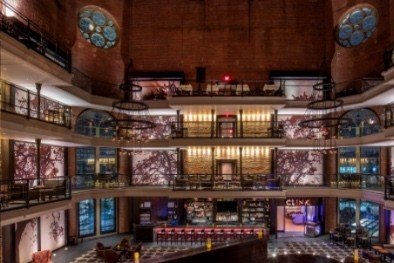 We definitely think that this hotel was a unique place to work Boston corporate entertainment event! We performed our walk-around mentalism as well as a stand-up show. The cocktail part of the event took place outside of the meeting room in the catwalk area. That's what so unique about the hotel – catwalk areas on each floor. Encircling the rotunda, the space floats above the hotel's striking lobby and offers stunning views both above and below! After roving performance, we did a show in one of the meeting rooms. You can check out the space here 
We got to perform a corporate event at Yvonne's restaurant and we absolutely adored the space. The restaurant itself has a few different sections. You enter the restaurant by walking in a small room, and it almost feels like there is no restaurant, just a small space that looks like a barbershop, but that's a beginning of a magical experience. A host opens the door and out of sudden, you are in a busy, fancy looking venue with crystal chandeliers and a beautiful bar. We were performing in a space called "Library", which is pretty unique. At first it seems like there is no entrance to that part of the restaurant, but once you discover the magic hidden door, you are led into this great space. We performed our stand-up show for a corporate party there, and we thought that this venue is definitely one of the must-visit. See more here .